Went it again saterday! We haved to moove it in moore deep water... last time we had 16'' of ice and 18'' of water below the ice..but after the crazy cold week ice became 30-32''..so forget about the water below... now it's mooved and we got 6 feet below!
Try to catch something...but two days of rain(water was looking dirty) and very a cold drop down again! So..absolutly nothing bite!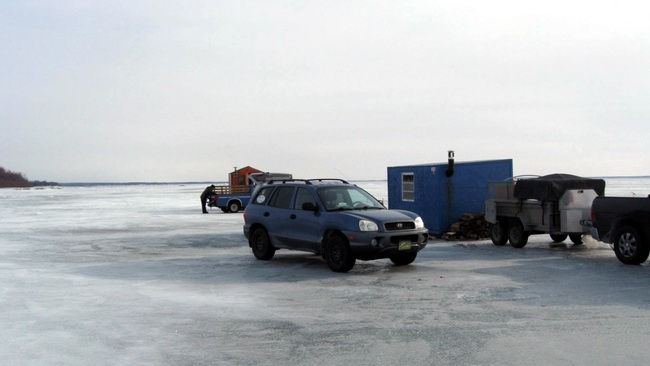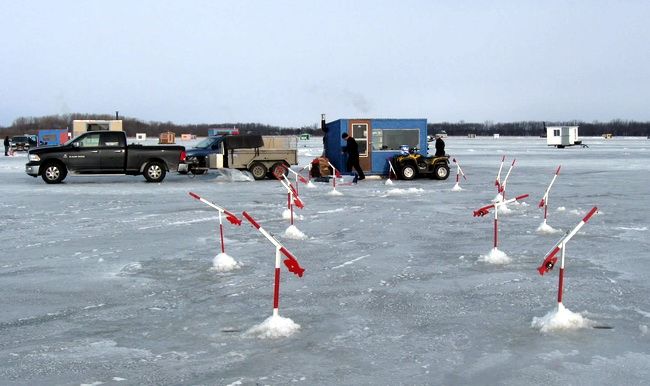 A lot to try...but nothing bite!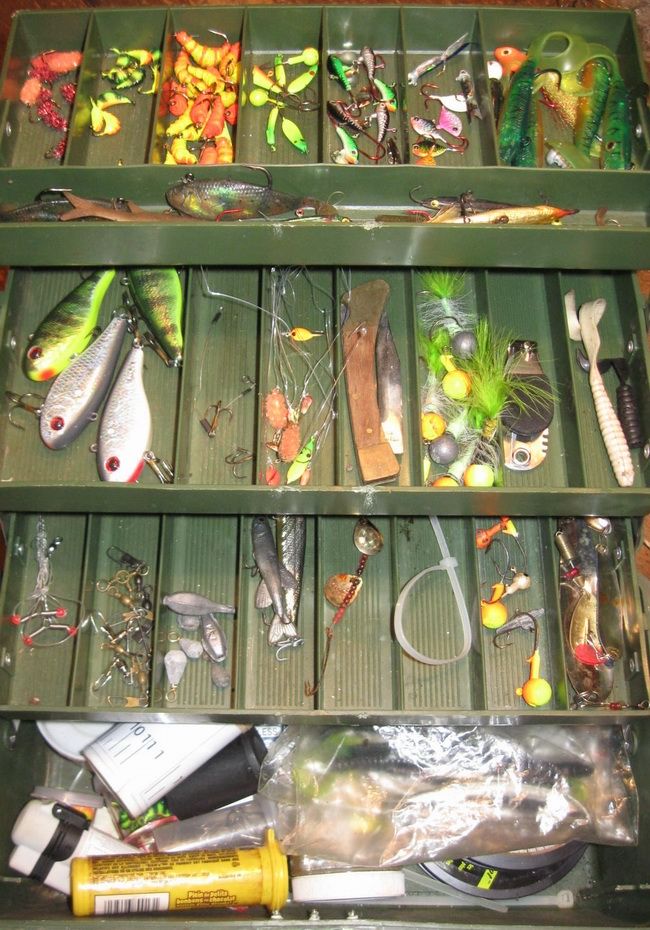 Maybe next time!